AC Repair and Maintenance Services in Karachi
An air conditioner's filters, coils, and fins require systematic maintenance for the unit to function effectively and efficiently all round its years of service. Failure to look after necessary maintenance ensures a stable decline in air conditioning performance while energy use steadily increases. During AC Repair Services, the technician cleans the dust and debris from the condenser coil and evaporator coil and other main components of the system. In a split AC, the condenser coils of ac are in the outdoor unit.
Call Now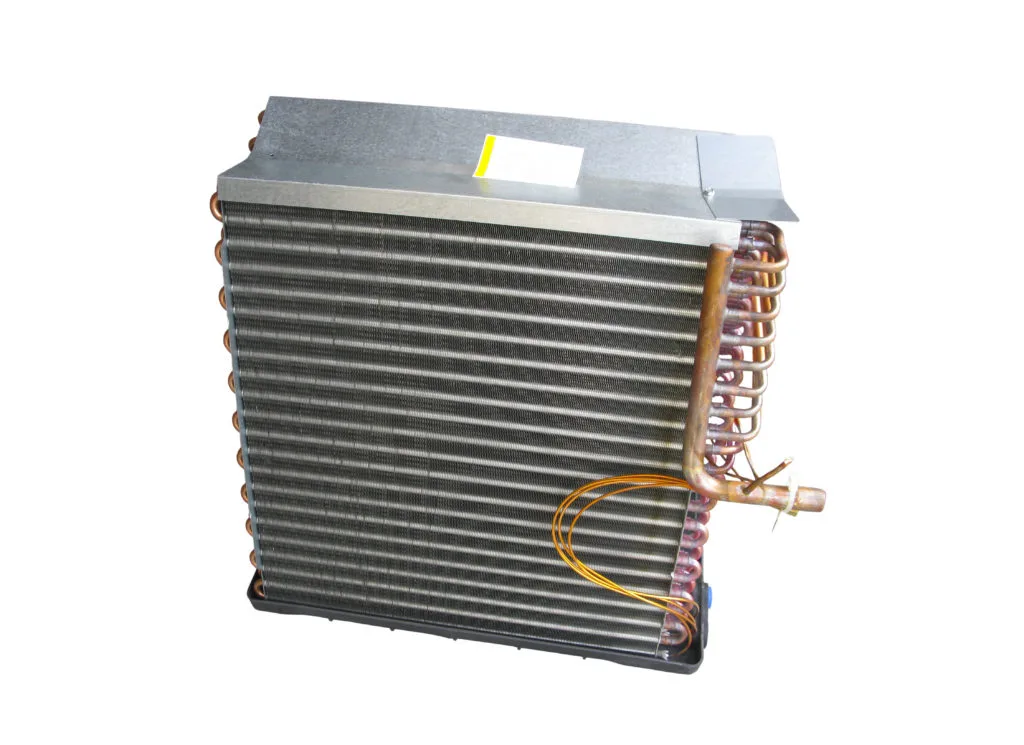 Air conditioner coil
The air conditioner's evaporator coil and condenser coil gather dirt over their months and years of service. A clean filter stops the evaporator coil from getting dirty quickly. In time, but the evaporator coil will still gather dirt. This dirt lowers airflow and insulates the coil, reducing its power to absorb heat. To avoid this problem, check your evaporator coil every single year and clean it as important. Outdoor condenser coils can also become very dirty if the outdoor environment is dirty or if there is foliage nearby. You can easily see the condenser coil and notice if dust is collecting on its fins. You should minimise dirt, dust and debris near the condenser unit. Your dryer vents, falling leaves, and lawn mower are all possible sources of dirt and debris. Cleaning the area around the coil, removing any debris, dust and trimming foliage back at least 2 feet (0.6 meters) allow for enough airflow around the condenser. So however Fixdar provides best Ac repair services in Karachi.
Air Conditioner filters
The most necessary maintenance task that will ensure the efficiency of your air conditioner is to daily replace or clean its filters. Block, dirty filters lower the amount of airflow and significantly reduce a system's efficiency. In addition, when airflow is blocked, air can bypass the filter and unload dirt directly into the evaporator coil and impair the coil's heat-absorbing capacity. Replacing a dirty, blocked filter with a clean one can lower your air conditioner's energy consumption by 5% to 20%.. For central ac, filters are generally found somewhere along the return duct's length. Common filter locations are in walls, ceilings, or in the air conditioner itself. Room air conditioners have a filter go up in the grill that faces into the room. Some types of filters are reusable; others must be restored. They are available in a variety of kinds and efficiencies. Clean or restore your air conditioning system's filter or filters every single month or two during the cooling season. Filters may need more recurring attention if the air conditioner is in constant use, is subjected to dirty conditions, or you have fur-bearing pets in the house.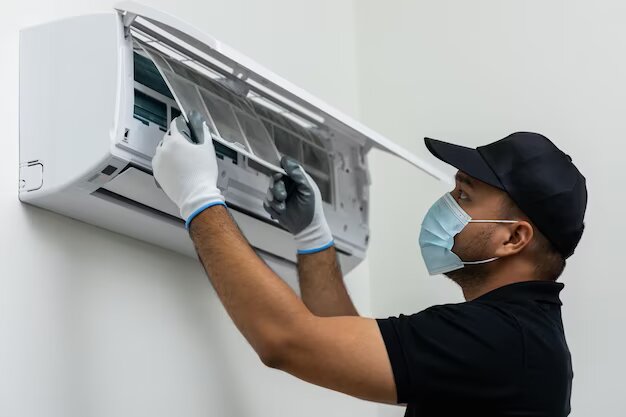 Hiring a professional
When your Air conditioner needs more than weekly AC maintenance, such as when it does not make the indoor temperature to a comfortable level, hire a professional service technician from us. Fixdar well-trained professional technician will find and fix problems in your air conditioning system. Before you look for HVAC near me, check the following list of things that Fixdar technicians can do for you:
Check for right amount of refrigerant
Check for refrigerant leaks using a leak detector
Capture any refrigerant that must be removed from the system, instead of illegally free it to the atmosphere
Check for and seal duct leakage in central systems
Make sure airflow through the evaporator coil
Verify the correct electric control order and make sure that the heating system and cooling system cannot operate at the same time
Inspect electric terminals, clean and secure connections, and apply a non-conductive coating if important
Oil motors and check belts for stiffness and wear
Test the accuracy of the thermostat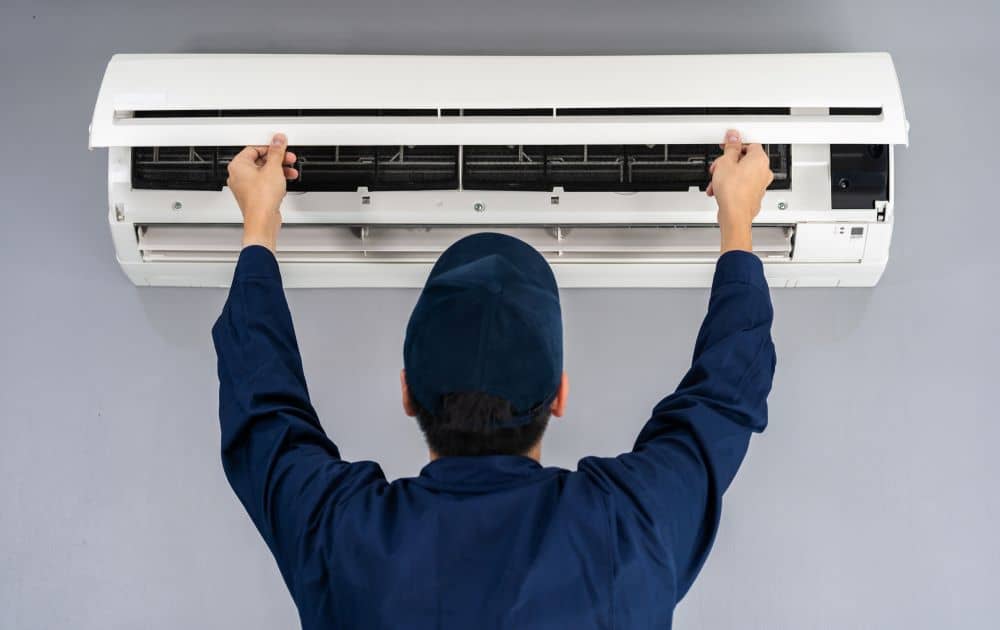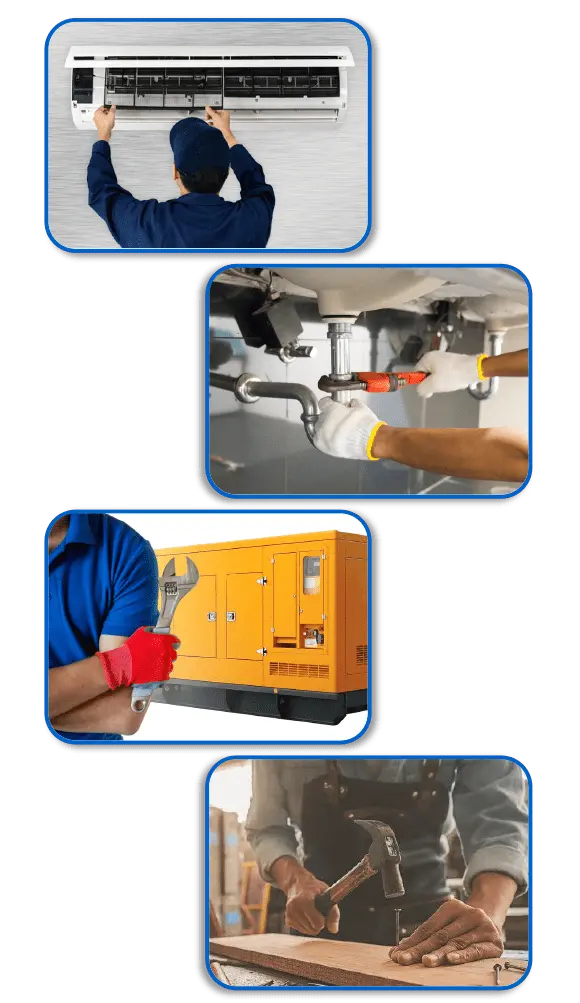 Why is ac inspection essential
First things first, the most censorious component of HVAC service is the inspection. We also name this an AC tune-up or AC check-up. Think of the examination as a review of the heating and cooling system in your place. It's also a check of your HVAC equipment, and if relevant, will include your whole-home air purification system. Many homeowners think AC maintenance means just changing the air filter and cleaning the outside unit to ensure it's free from blockage. While that's part of it, you'll also respect the fact that your tech does a thorough check of the moving parts of ac along with safety checks. Fixdar do check everything that's it the best Ac Repiar Service in Karachi Without an examination, you won't know whether the components of the HVAC system are not dirty and in good enough condition to prevent safety hazards. Most of the time small repairs can be identified early before they cause larger and much more expensive issues. Throughout the whole cooling season, both the indoor and outdoor AC units and your ductwork work hard. They can collect dust and debris in some areas. Pests can deal out to damage without you ever knowing about it, and power surges, especially in the summertime, can wear out electrical parts. meteorological conditions can definitely impact the condition of your HVAC system. Don't forget time—age has a way of causing wear and tear even on the most dependable air conditioners. Beyond detecting safety issues, examinations often disclosed parts that may still work but are close to the end of their useful service life. We all have heard the old saying — an ounce of prevention is worth a pound of cure —your HVAC examination is the best way to prevent small issues from becoming expensive problems. Before you get expensive problems you have to call the best Ac repair services in Karachi just like Fixdar.
Our Price
Why hire Fixdar for regular AC Maintenance Services
Going back to how well your AC showed this spring, summer and fall provides at least an incomplete answer to the question of why you should think about keeping up with maintenance. If your system hummed along and kept you comfortable, it is not just luck. HVAC maintenance should be scheduled twice a year, in the spring and in the fall means less chance of an astonishing breakdown. Who wants to wake up in the middle of a erotic night and realize the AC isn't working well? The same thought process works during the colder months when you depend on the heating components of your system to keep you warm. When you arrange routine care for your HVAC system, breakdowns of HVAC will not impact your comfort the way they do for homeowners who put off scheduling a check-up or fail to see the significance of regular maintenance.
What about Ac Repairs Services karachi
When you schedule AC repair service in karachi , you can expect the services we've already mentioned — examination of equipment and cleaning system components. As far as repairs, those are considered extra services. Even with routine conservation, HVAC system parts wear out. In most cases, your ac service technician will be able to replace faulty parts and make repairs the same day they come for your conservation appointment. Before you type, "Ac repair near me" don't forget to check it for yourself. The point of regular AC service is to catch issues early before they cause breakdowns and create disturbance in your night. If your service technician finds anything in need of repair or replacement, you'll have that information and their advice before they begin any work.
Contact Us
AC Breakdown is a major issue whether it is a residential or commercial Air Conditioner Services karachi . At Fixdar, we completely ensure that our customers in Karachi are getting the best ac repair and maintenance service without compromising on quality. So get the best ac services in Karachi by Fixdar.
Contact Now