Home Appliances Repair Services in karachi
The main element of a stress-free and safe home is comfort and benefits.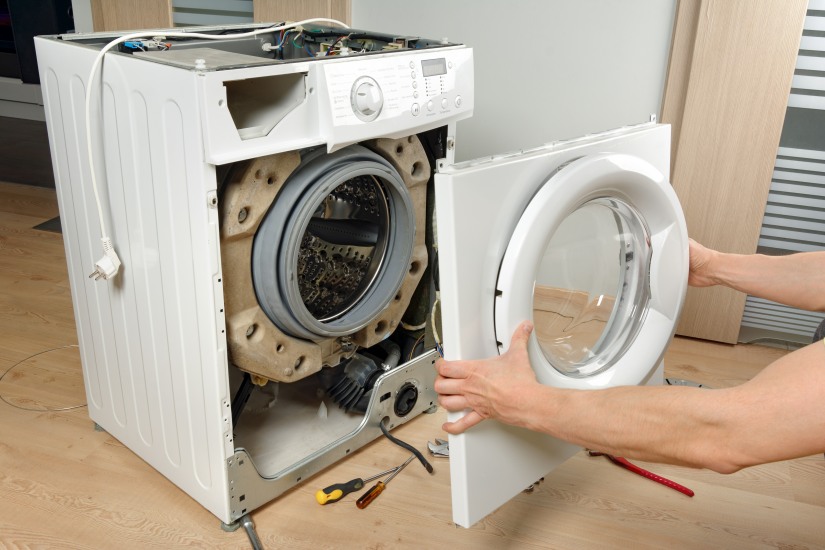 Why worry when you've Fixdar?
Appliances which help to keep things running trouble free in every household such as washing machine, refrigerator, air-conditioner, and microwave are the ones that must be kept in perfect condition. What if one of them gets broken or wrecked? Or what if some parts of the home appliances start to develop a fault? And this is when appliance repair services have proven to be suitable and pocket-friendly. Do electrical appliances repair have an amusing way of happening at the worst times? Isn't that so? In every situation like this, you must wonder about the Home Appliances Repair Services in Karachi. So, do not wonder anymore and hire Fixdar. When an appliance stops functioning or gets broken, you may be totally out of clue as to what should be done – Certainly, you don't know how it works, you have no clue why it stopped working all of a sudden, and you clearly don't know how to fix it and that's where Home Appliances Repair Services in Karachi come!
Call Now
Washing machine repair services
You probably can't spend a week without doing your laundry, the heap of laundry sitting there, waiting to be washed is not a pleasing sight. Everyone needs Electrical Appliances Repair right away! It's hard to live without these housekeeping helpers and Home Appliances on which we depend on from dawn to dusk. And what a disaster it is to see them broken down and not working! In situations like these, call Fixdar which is the best washing machine Repair Services. Not every problem should be handled by an amateur person. Perhaps the machine's basin is filled with water but it refuses to drain. Or it may be drained but did not spin. Or the clothes were washed but did not come out clean. In short, your washing machine basically stopped working at high performance or it simply gave up and quit altogether. It's high time to find washing machine repair services. For a machine that works so hard, it isn't surprising that your clothes washer will sometimes break down or its performance will degrade to the point where the clothes are not getting perfectly clean. Instead of calling in expensive home appliances repair services in Karachi, you can repair your washing machine by yourself. Most of these refrigerator repairs require simple tools and machines and aren't for home appliances repair services that have only limited appliance repair skills. Still if you cannot fix it, Fixdar is always happy to help.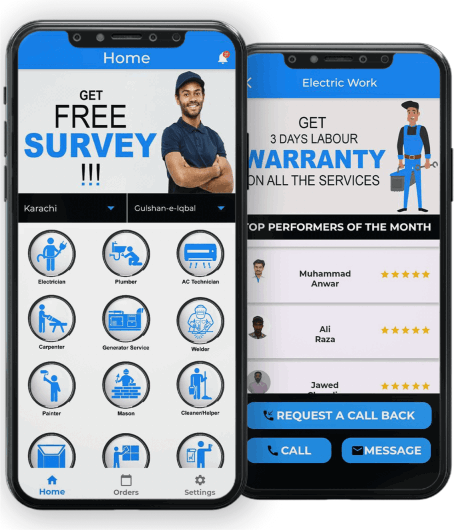 Microwaves repair
It's not wise to wait until you're up to your ankles in microwave repair from the microwave machine or facing the possibility of losing huge amounts of money. No matter the make or model, Fixdar provides the best microwaves Repair Services In Karachi. In short, your microwaves machine basically stopped working at high performance or it simply gave up and quit altogether. It's high time to find microwaves repair services.
Refrigerator repair
We rely on our refrigerators to keep food fresh and long lasting. When your fridge is being stubborn, hiring a skilled refrigerator repair service is a must. Whether it's fixing the ice maker system, a water leak or finding out why the fridge isn't cooling or maybe it's having gas leakage issues, a refrigerator repair service team can come in handy. But, repairing a faulty refrigerator isn't an easy job that everyone can handle.
Contact Fixdar for professional Home Appliances Repair services in Karachi.
Hiring a qualified and skilled appliance technician for the job can eventually save you time and money. So, keep reading below to learn how to hire a refrigerator repair service.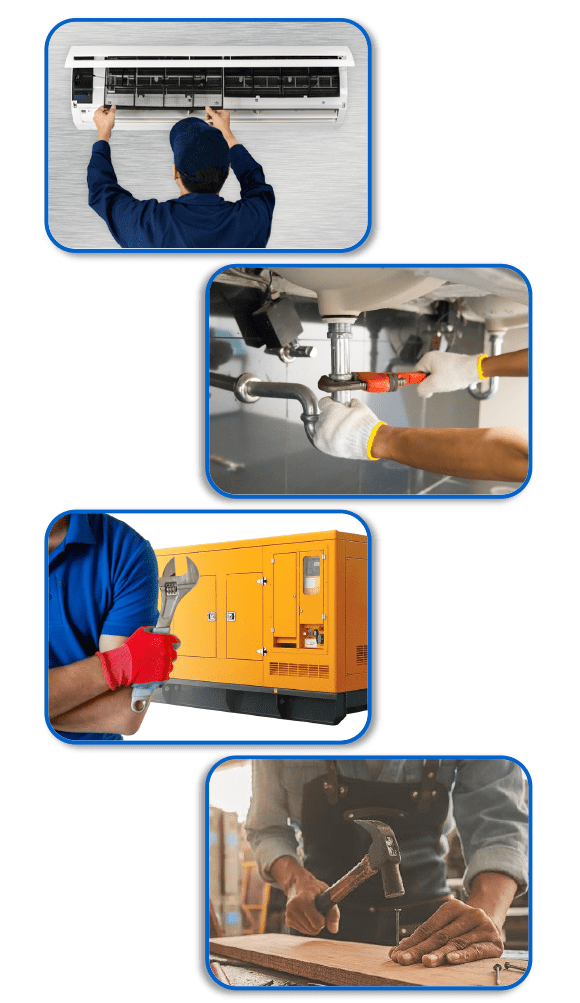 How to hire a qualified professional
First and foremost, you'll want to make sure they're certified to work in your area or city and that they have all the proper licences for the job. This will help you make sure you're following federal and state laws while also ensuring you're working with a qualified repair service. An appliance repair service should be up-to-date with the latest technologies and tools. Many states require services to have a small appliance and electronics repair licence to provide refrigerator repair services.
Keep your home running
Any good repair starts with a great professional repair service. To find a qualified Professional Repair Service to Repair your appliances, you need to do some leg work. Start by asking friends and neighbors. They can provide you with a couple of local home appliances repair service professionals. Next, you can look online and socially to find other professionals in the area. Trusted sites have many listings which include ratings and reviews for service repair professionals near you. Spending time on these sites can help you avoid hiring a problematic repair service. By getting your work done by Fixdar can make your life easy. As you navigate these sites, keep the tips below in mind as you choose the right professional repair service to work with. Contact Fixdar for professional Home Appliances Repair Services in Karachi.
To clear the drainage system, some plumbing services use tools and parts such as rooters. Rooters feature a camera connected to the tip that allows the Fixdar plumber to obtain a good look and make correct decisions. Heavy damage to the pipes will likely occur during such unclogging processes. As a result, it is advisable to choose a reputable and skilled service provider to assist you in resolving all of your plumbing issues.
Ask about service warranties
When considering hiring an Appliance Repair Service professional, remember that a reputable and professional company will offer a warranty on its repairs. These guarantees cover 40 days to 12 months. Check to see if there is a warranty on any new parts fixed as well. Offering service warranties means the company is confident and sure in the work they do and the products they use. It will also give you peace of mind as the professional is willing to take responsibility for any mistakes that could arise.
Reviews
At last, you want to read reviews or appliances repair services. While referrals from friends and neighbours are always good, reading through online reviews will give you an overall idea of their quality and services and how they work. Don't just read reviews on the home appliance repair service's website. Check review sites like Google, safari and the Better Business Bureau and Yelp. Other trusted sites can help tape down your search. When you're reading through the reviews, focus on comments about organization, customer service, and pricing. This will give you an overall review of why someone was satisfied with their repair service. Spending some of your time reading both good and bad reviews to get a more complete idea. Always check to see if the repair service replies to any review. This way, you can verify the credibility of the reviews as some repair services might ask their employees to leave positive reviews. Unless you see a significant number of troublesome reviews, you want to find a qualified home appliances repair service technician with a rating of at least four stars.
Make sure they're prepared
Most of the time, Repair Service professionals will work from your home. Understandably, they might need to order some parts, but a professional repair service will usually have some parts with them. Since you're dealing with a broken appliances, you want to get it fixed as soon as possible. Otherwise, you'll be left without one for days or maybe it can be weeks. Ask about the repair service policy on availability and parts. Ask about how often they have to order parts, how much time it takes and whether or not they have a solution for out-of-stock parts. As you're looking to hire a home appliances repair service technician, try to schedule a call to explain the issue and appliances model ahead of your appointment. By doing this, you can speed up the process of locating any possible parts they'll need to complete the job. Hiring a good and professional Appliance Repair Services Company could assist you to save money by having them for frequent maintenance of appliances. Don't wait until you start noticing the problem, quickly hire a good repair service company whose charges are reasonable like Fixdar.