Auto Maintenance & Home Improvement Services
FixDar App
For the ease of our customers, we have launched our own home services App in Pakistan. Our app is built according to our handyman services. You can look through our App and see which home repair service you're in dire need off. You can book our professional worker online and you're good to go.
Our FixDar app allows you to meet your construction requirements and your home repair service requirements. We also have an online consultant who would talk to you and guide you regarding your appointment or any other problem that you face on a day-to-day basis. You can now easily go through our services by using our online home maintenance app in Pakistan .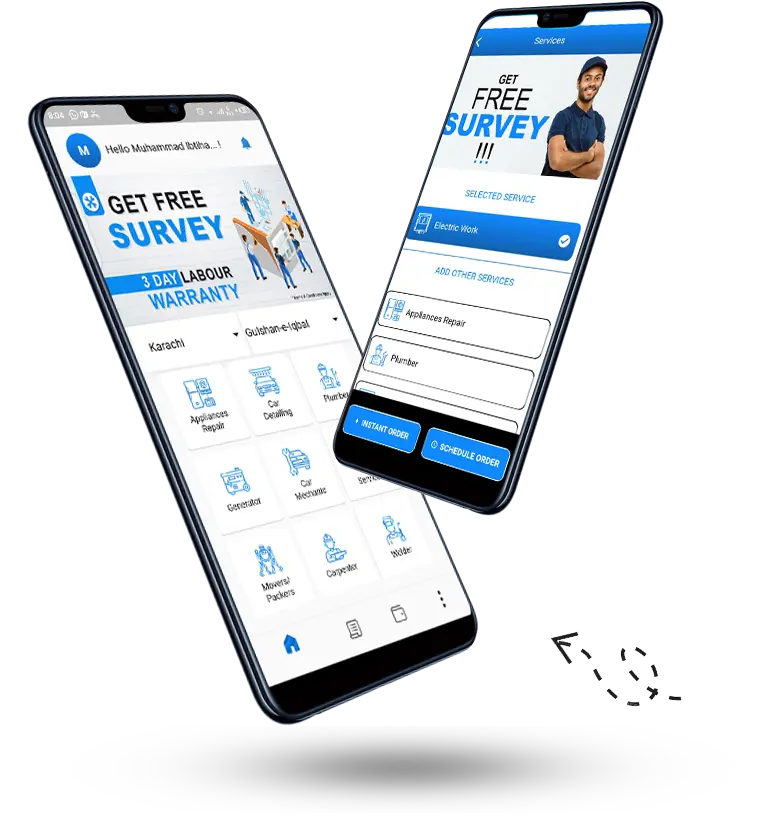 Our Services
services we provided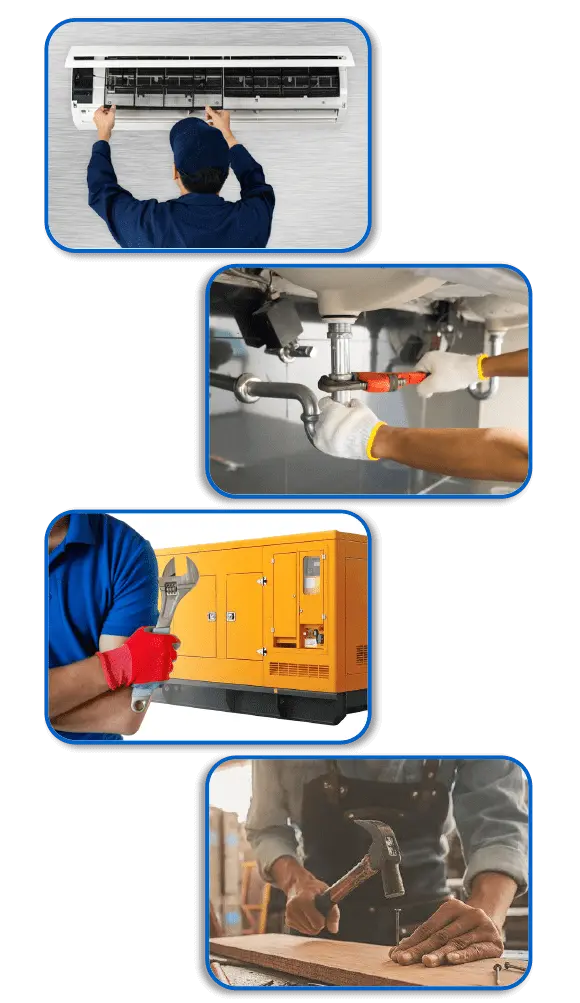 About Us
Fixdar is the most professional home maintenance services provider when it comes to constructions and repairs. We understand the fear of letting an unknown stranger enter your house, without any authentication. Fixdar being the most considerate, acknowledges your fear and brings you multiple services with no inconvenience and utmost authentication.
We aim to reduce the burden of our clients by providing them quality repairs and assure their satisfaction at all costs. We always assure professional home repair services and deal with our clients according to their wants and needs.
Fixdar brings different professional handyman services at your doorstep. We provide a bunch of and home maintenance services in Karachi, and that too at the lowest market rate.
We have hired a team of professionals, verified their backgrounds so you can easily trust their services and let them in without any second thoughts. We offer free surveys and a 24-72 hours thorough analysis before charging you.
We provide you with exceptional Air conditioning services, Electrician services, Car maintenance services, Plumbing Services, mover's service and what not. Fixdar professionals and experts perform repairs, upgrades, and electrical installations with an unmatched eye for detail.
We have always strived to gain the trust of our customers and it would be safe to say that by serving our customers with the best of handyman services we have gained not only their trust, but also their respect for our work. Our mover's services are one of the best services in K-town. Our customers recommend us personally to their friends and family. Fixdar Home movers has continued to be the leader in household and Commercial goods moving industry and will continue to do so.
Learn More
FixDar FAQs
You can use our online home maintenance app and book an appointment directly from our fixdar app.
We offer all kinds of home repairs and Auto Maintenance work that too at your doorstep.
Yes, fixdar is licensed and insured in Karachi for now.
You can use our online home maintenance app and reach us there, or you can also call us at our given number.
• We offer a free survey when you're opting for us for the very first time.
• After doing our job, we grant you a 24-72 hours checkup so you can check your home maintenance thoroughly.
• We provide you a professional team of workers, who are proficient at their job.

Yes, Fixdar does offer warranty of their work. We offer 72 hours checkup before charging you and if there's still an issue then we send our professional team right away to fix it for you.
Yes, we operate our online plumbing services in Karachi. We're only operating in Karachi for now but we're planning to exceed our services to other major cities as well in the near future.