Home Painting Services In Karachi
Best House Painting Service In Karachi
Are you tired of getting house paint every other twelve months?

Does the paint fade out and remove very quickly?

Did the inaccurate estimate of your last hired paint services waste gallons of your paint?

Well, then let us help you hire Paint Services in Karachi that are reliable, professional, skilled, and competent.

Wall painting is not one of the house jobs you do frequently. Since we expect more than best results, we keep delaying and wait for the best time.

So it is important to test the credibility of the company under consideration at various parameters. The cost, time, efficiency, professionalism, skill, and quality, all come into play.

Fixdar's well-trained and professional team of painters provides the Best Home Painting Services In Karachi. The company has a team of professional and skilled painters and color experts, who understand their art well.

Whether it is interior paint, exterior paint, wall, door paint or ceiling paint they will not let the painting be stressful for you.

Market survey, in many instances, is not possible for the paint. It requires too much time to visit the paint market in major cities, which most of us do not have in today's fast paced life. Get in touch with Fixdar house painting service, to avail of the reliable painter services online.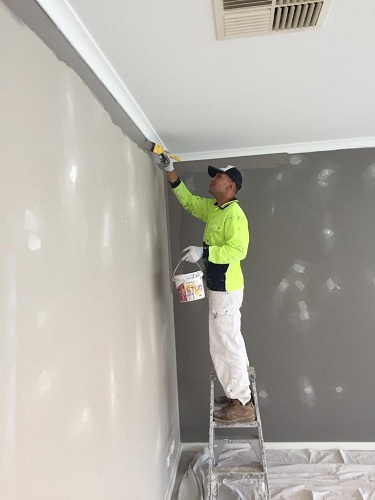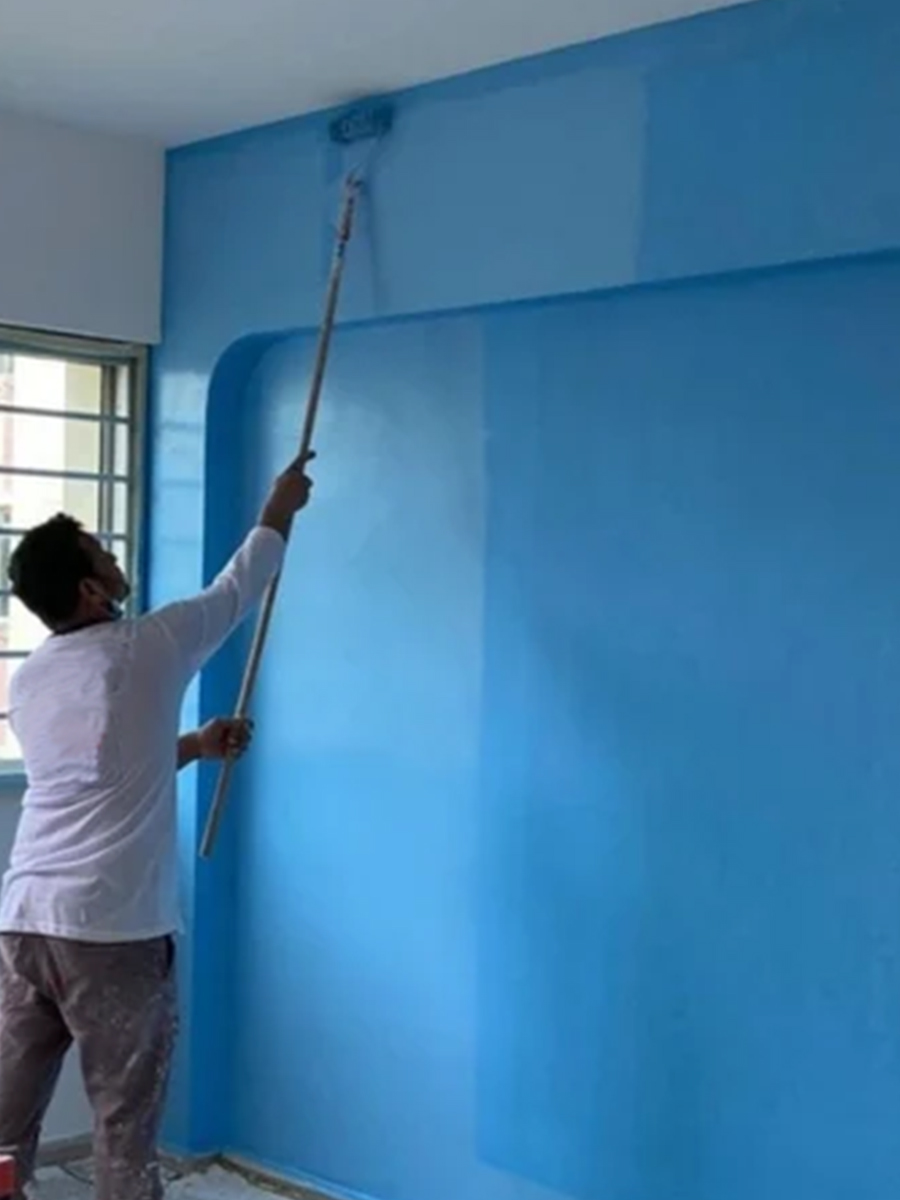 Professional Painting
For an individual with no previous experience, painting your property's interior and exterior can seem like a massive undertaking. Hiring a professional, skilled, with industry experience, the correct equipment and techniques required for spray-painting interior and exterior house walls are much faster and cost-effective. Our professional will discuss the various options to understand your creative vision. They will then provide an idea that will realise your idea most practically and effectively and perfectly as possible.

What's more, we will carefully prepare your property's interior and exterior walls before painting by cleaning them and removing any debris, mould or peeling paint. Compared to brush-painting, spray-painting is a much faster and durable process.

We start by painting your colour of choice in a series of quick-drying and even layers until we have attained a flawless finish and perfectly saturated colour. Our quality paints are specially formulated to stick fast to practically any surface, material or structure. As a result, you can be assured that the colour will remain stable, durable and resistant to superficial damage for years to come. We guarantee our paintwork for years!

Our services will include everything required to complete the job, from preparation, spraying and cleaning. Spray painting is so much more organised, affordable and convenient in every feature. Transparency is pivotal to us, which is why we'll let our clients know how much they'll be paying from the outset.

Hiring a professional, skilled and trustworthy painting company takes the stress out for your home painting, plus you save time and money. Finding the right painting contractor can be overwhelming in karachi. It is an important decision and requires careful thoughts. Giving a proper reference is an important part of the deal to make sure about the quality of the painting service you will receive.

Fixdar Home Painting Services In Karachi has been taking care of the hardest exterior and interior projects with an expert exterior and interior painters crew. We are specialized at difficult to reach, extremely high interiors exteriors and spraying as a well provided and fully insured painting contractor.
Residential Painting
Fixdar house Painting has been a residential painting contractor in Karachi for years. Fixdar house Painting service is fully insured and bonded to take care of your residential interior and exterior painting needs. We offer a wide range of residential painting services in the Karachi area with competitive pricing. We have a great reputation as a residential painting company and we are trustworthy.

As we mentioned, we hire highly experienced, skilled and trained professional residential interior and exterior painters to deliver you the high quality results at the lowest possible cost. We do the job and never let our clients compromise on their paints. Fixdar's goal is to provide you with top best quality work at a price that you can afford.

Fixdar house Painting Service knows that a professional residential painting begins with proper preparation. Making the surfaces ready to paint is the first and most necessary step of a successful residential painting project. We will apply a full control of the surfaces to be prepared , caulking , including taking care of existing issues such as chipping or peeling paint, water damage, mold. Other types of repair may be important to repair or replace drywall; patching of nail holes, cracks, dents, and gouges.

We use best quality branded paint, for a better looking, durable finish. We are equipped to advise you about such necessary things as the best products for various surfaces (including wood, drywall, and others). For residential painting, low-odor paint will allow redecoration to take place with minimum disturbance to your family, while paint and products with low or Zero VOCs will safeguard your families health.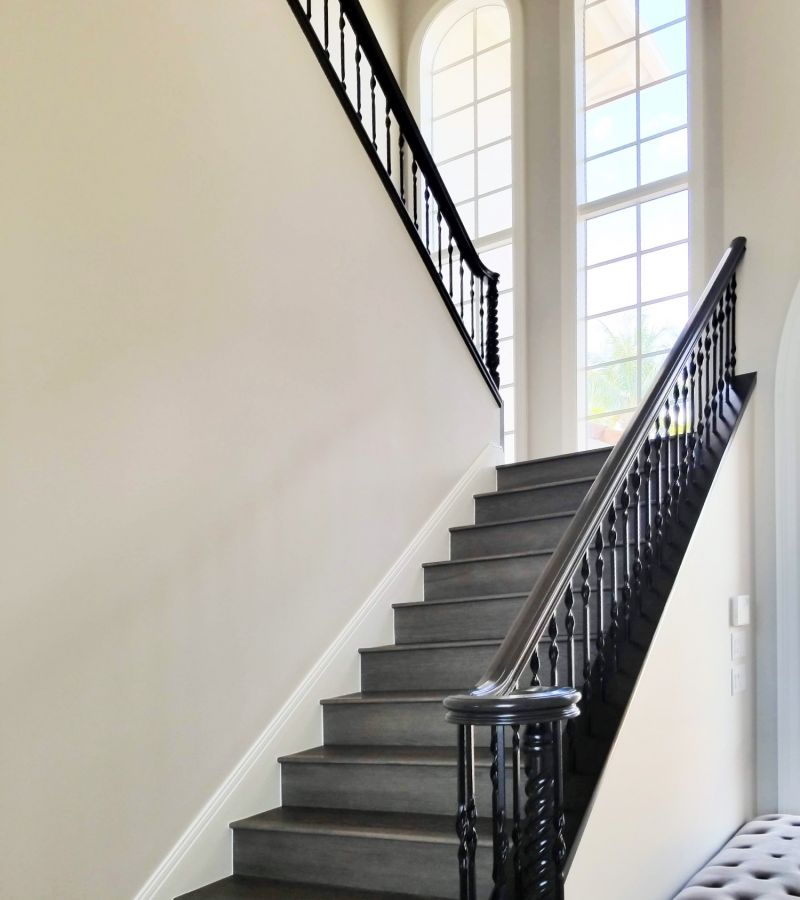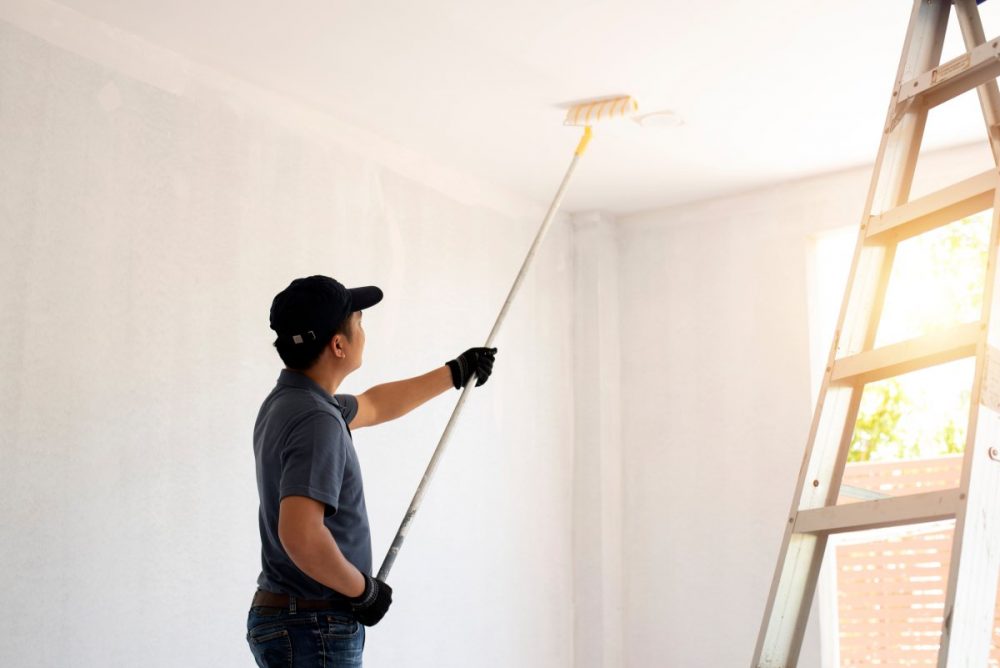 Interior Paint Service
A simple Google search of 'house Painting services near me', would lead you to many painting services. If they have separate sections of the interior and exterior paint, it is a good sign for you. It shows that they know their painting art very well.

Also, you as a client should be able to identify the difference of requirements, so you can pick up the best house painter services online. Both have to survive in different circumstances and weather, so they differ in their formulation.

Our professional painters have the required extensive knowledge-base. Interior paint has to resist corrosion. They will provide you with the perfect pieces of advice on the subject before the project starts.

Fixdar house Painting Service has professional and experienced interior painters who provide the best service without messing with your stuff. Order today if you are tired of waking up to the same old and damaged colors every single day. This is the time to brighten up your walls with the help Fixdar.
Exterior Paint Service
The exterior paint has to survive outside from weather. It must bear the weather conditions and tackle adverse environments just like humidity. The expression of paint you use has to be enough outdoor-friendly. The ideal exterior paint is the one that can resist cracking, corrosion, chalking, and moisture.

Fixdar house Painting Service has distinct departments for both interior and exterior paint. The workers of both teams have years of experience in painting and they are highly professional. They are highly qualified to handle both interior and exterior painting projects.

In light of their knowledge, they will help you make good choices so you don't have to pay extra. Once you make the final choices of painting materials, they will provide you the perfect estimate of the budget.

The best house painting services will be the one that helps you choose the right type of paint for both interior and exterior projects and apply it skillfully. Might be that the best home painting services in Karachi, is just at the distance of one call from you.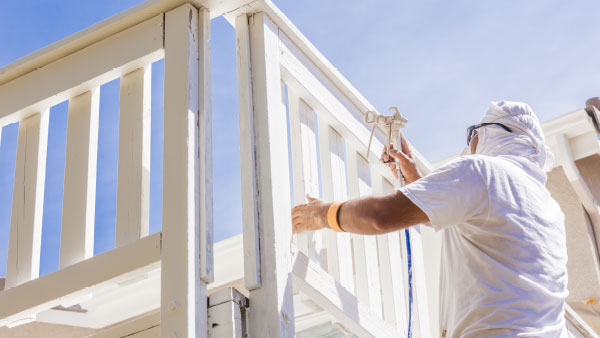 Contact Us
Fixdar provides professional home painting services in your area
Gulistan-e-Johar, Federal B Area, Gulshan-e-Iqbal, Gulshan-e-Maymar, North Karachi, Defence Housing Authority, Karachi and other areas of Karachi.
Contact Now